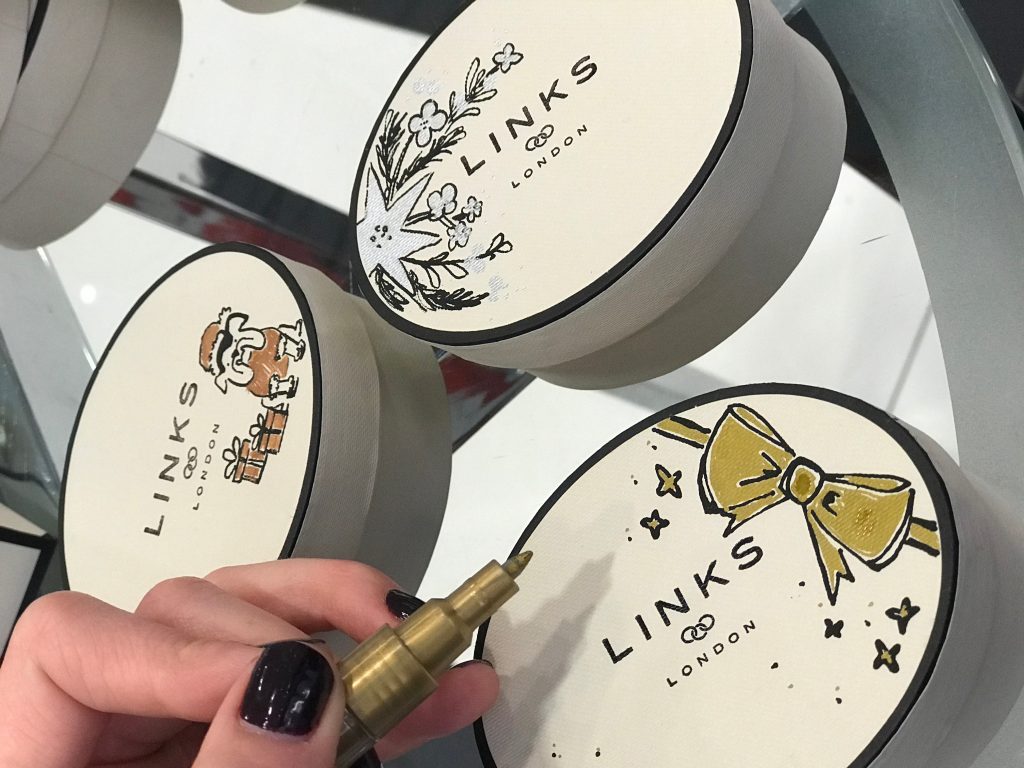 Links of London invited me to personalize their packaging at one of the Bloomingdales' holiday event.
I created custom illustrations for their customers with their purchase on their small gift boxes.
I had a lot of fun and the customers left with smiles on their faces taking home their presents.
If you want to check out time lapses of the "making of" some of the pieces, click HERE and HERE